Back to top
Press Releases
Three Magnolia schools were among the top 6 percent of high schools in the country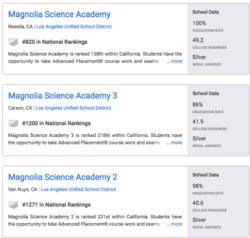 Dear Magnolia Friends and Family,

We're thrilled to share with you the news that three Magnolia schools were among the top 6 percent of high schools in the country, according to U.S. News & World Report.

MAGNOLIA PUBLIC SCHOOLS WINS RENEWAL FOR HIGH-PERFORMING RESEDA SCHOOL
Citing academic excellence, L.A. County Board of Education voted to become the school's new authorizer.

MAGNOLIA SCIENCE ACADEMY-3 RANKED "MOST CHALLENGING" CHARTER HIGH SCHOOL IN LAUSD
Five of Magnolia's six schools recognized in new Washington Post report on nation's most challenging high schools.

Hidden Figure: Pioneering black exec at NASA tells how she rocketed to success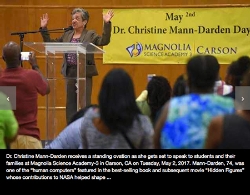 Christine Mann-Darden, the first black female executive at NASA's Langley Research Center and a scientist featured in the book "Hidden Figures," has a formula for breaking glass ceilings.

MSA-1 RESEDA NAMED TOP CHARTER HIGH SCHOOL IN LA UNIFIED BY U.S. NEWS & WORLD REPORT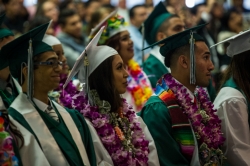 Magnolia Science Academy-1 (Reseda) is the top charter high school in L.A. Unified—the second year in a row a Magnolia school achieved this distinction. Magnolia Science Academy-2 (Van Nuys) was ranked in the top 6 percent of the 22,000 U.S. high schools U.S. News and World Report analyzed.

MAGNOLIA PUBLIC SCHOOLS TO APPEAL TO LA COUNTY AFTER LAUSD REVOKES THREE OF ITS HIGH-PERFORMING CHARTERS
Board members cited small technicalities as reasons for denial, but many believed larger issues, including outside political pressure, were the primary driver for revocation.

LONGTIME FINANCE EXECUTIVE SELECTED TO LEAD MAGNOLIA PUBLIC SCHOOLS BOARD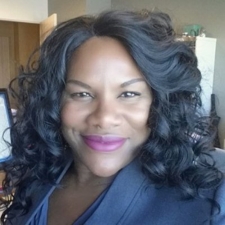 Noël Russell-Unterburger, VP of Finance and IT for YWCA of Greater Los Angeles and Magnolia parent, to continue to strengthen organization's operations

Magnolia Public Schools Press Statement 06.23.2015
STANDARD & POOR'S GIVES MAGNOLIA PUBLIC SCHOOLS HIGHEST POSSIBLE LIFT IN BOND RATING Charter network now able to access far lower interest rates when borrowing money for schools Los Angeles – Magnolia Public Schools, a high-performing network of 11 public charter …

Magnolia Charter Schools Receive Improved Outlook
BY KEELEY WEBSTER JUN 22, 2015 Caprice Young, CEO of Magnolia Public Schools, plans to grow the chain of California charter schools. LOS ANGELES — Magnolia Public Schools' credit outlook was changed to stable from negative by Standard & Poor's after the Los Angeles-based charter school chain prevailed in a dispute with the Los …

Magnolia Public Schools Press Statement 06.11.2015
209-2787 STATE OF CA APPROVES $17.4 MILLION TO FUND NEW MAGNOLIA SCHOOL FACILITY IN SANTA ANA California School Finance Authority and State Allocation Board vote to invest in Magnolia Public Schools' continued growth further signal the state's confidence in the schools Los …